We are open: join us for dinner, brunch, drinks; and, live entertainment!
393 Marietta St NW Atlanta, GA 30313
Downtown Atlanta - behind the Aquarium. Located on Marietta St., between Simpson and Ivan Allen.
Ride Share is recommended!
Paid Parking is available in at least five different locations surrounding our location, this includes the following lots:
• 351 Marietta St NW.
• Gravel Parking lot directly across the street from our location - (monitored)
• GA Aquarium Parking Deck - Lucky Street Deck - 357 Luckie St NW
• Free Parking is available on-street in the neighborhood to the north of us, between Lucky St and Williams St.
At this time we strongly recommend you NOT park at Laz Parking. - 360 Marietta St.
Park smart. Do not leave valuables in your car.
"That's what we will call ourselves"
'They were, in truth, all more or less outlaws, these young men [and women] who gathered at Paul Sourdes' studio – at least in the sense that their artistic ideas were not those accepted by conventional society. The name Apache appealed to them as a symbol of emancipation.' Les Apaches
Sounds & Lyrics Presents: OPEN MIC: SOUL SESSIONS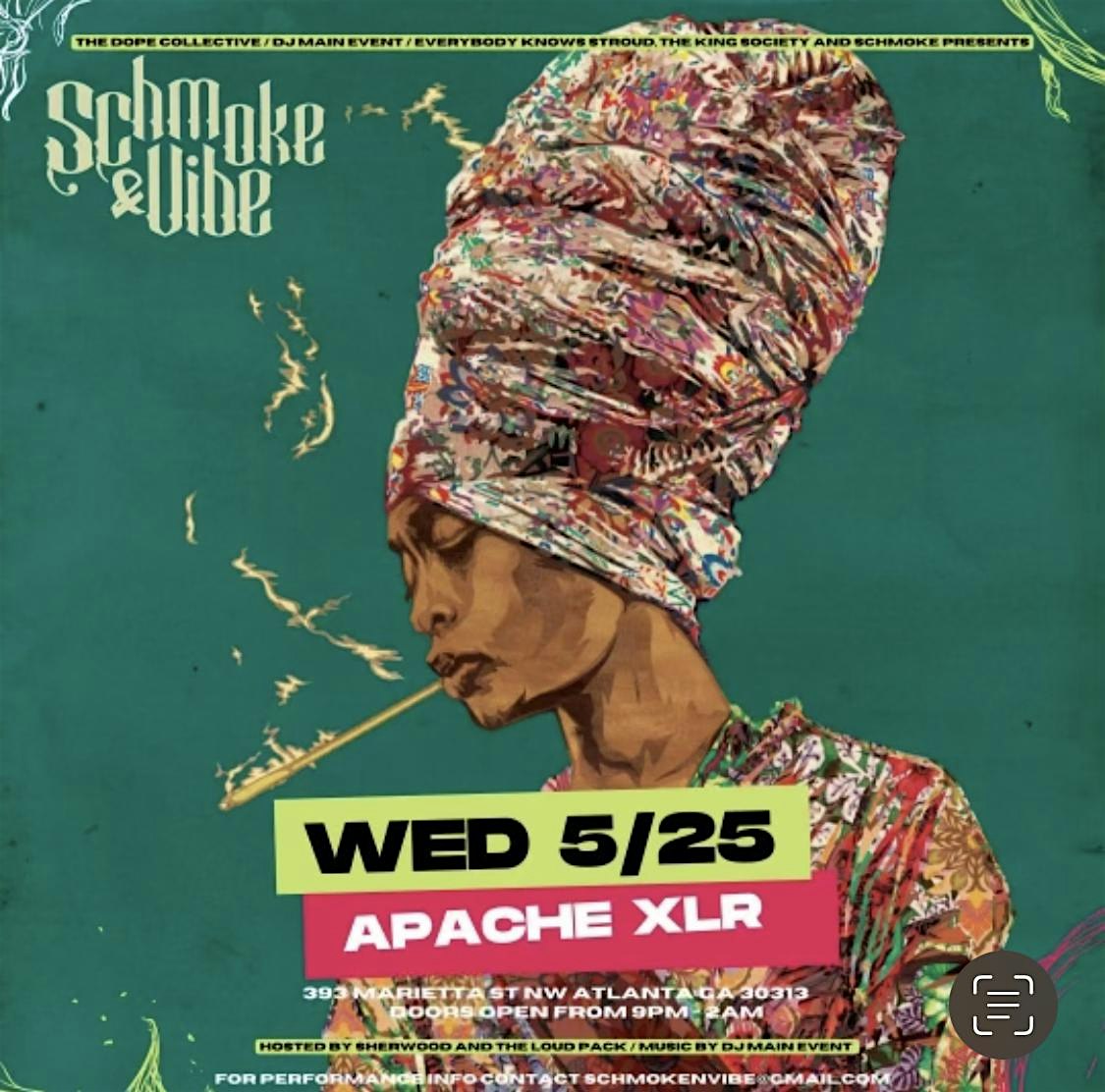 Schmoke & Vibe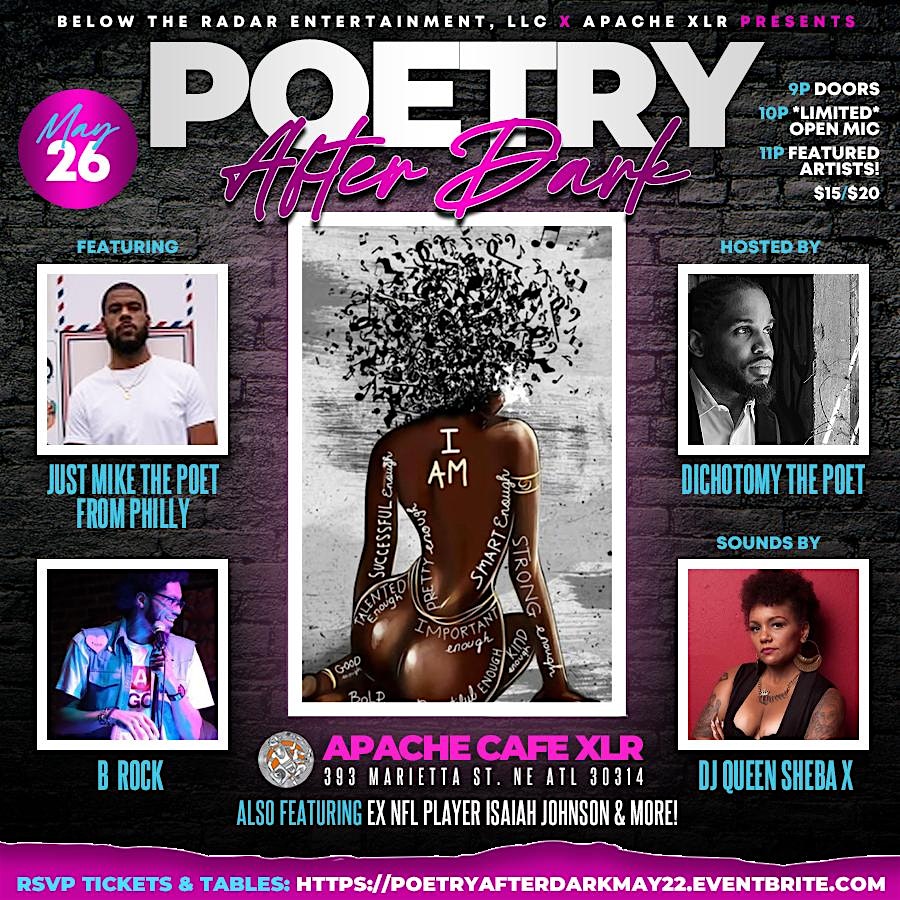 Poetry After Dark: Just Mike the Poet from Philly! & ex NFL Isaiah Johnson!